Murray did it again! We had a great time in Las Vegas for the 2002 reunion. We stayed at the Gold Coast and they took good care of us. Activities at Vegas included a tour and briefing from the Air Force's Thunderbirds and a tour of the Special Weapons Center.
Everyone who went to this one had a special request for anyone from our class who did not make it. Please try hard to make future events -- you are missed. Every year there are one, or two, or more of us who have, as Neil Cooley says, gone to "the other side".
We have quite a few photos of happenings at this year's event. Bill McNary, sent me a CD with lots of images taken with a digital camera. Before putting these on the website, I do some editing/reformatting to reduce the file size, but having the originals in their full resolution really helps to get better graphics for posting to our site. THANKS BILL!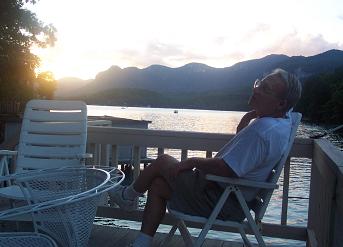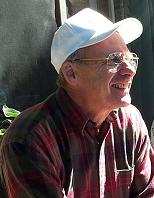 Ahhh, nothing like a relaxing time on the lake.
---
Photo Gallery - 2002